Lab-on-a-Chip 2016
September 26, 2016

-

September 28, 2016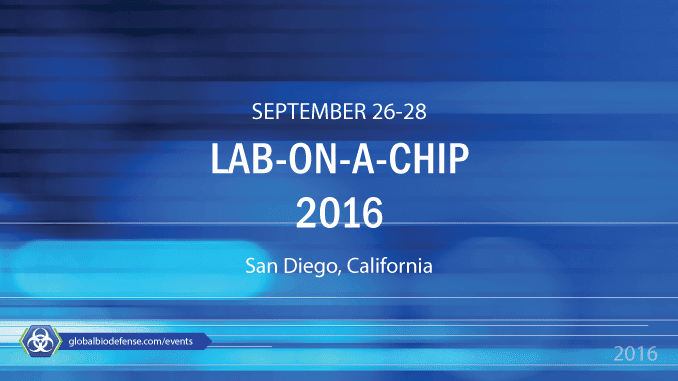 The Lab-on-a-Chip (LOAC) Microfluidics & Microarrays World Congress 2016 will be held September 26-28, 2016 in San Diego, California.
The event explores the latest advances and applications, from life science research to point-of-care diagnostics and organs-on-a-chip. An exhibition covering the latest technological advances and associated products and services from leading solution providers will also be offered.
Highlighted topics include:
3D-Printing, Biofabrication and Bioprinting using Microfluidics
Biometric Sensors
Centrifugal Microfluidics
Developments in Materials and Microfabrication Technologies
LOAC Device Manufacturing, Standardization, and Commercialization
Microfluidic/LOAC Device Manufacturing: Technologies and Companies Showcase
New Entrants from Around the World Expand the Market Opportunities for LOAC/Microfluidics
Digital Microfluidics
Droplet Microfluidics
Microfluidics/Lab-on-a-Chip for Point-of-Care (POC) Diagnostics Applications
Microfluidics/LOAC for Global Public Health and Infectious Disease Monitoring
Microfluidics/LOAC: Life Science Research Applications
Registered delegates will have access to the other co-located and concurrent conference tracks:
Please visit Select Bio's Lab-on-a-Chip 2016 website for more information and to register.